Types of Slot Games
Classic Slots
Classic slots online are a timeless favorite among players who appreciate simplicity and tradition. These games typically feature 3 or 5 reels and have a retro feel with familiar symbols like cherries, bells, and 7s. While they maintain the essence of old-school slots, they offer fast-paced action and captivating soundtracks. For instance, 777 Surge delivers a classic experience with a modern twist, keeping you in the zone with its upbeat soundtrack.
Video Slots
Video slots, on the other hand, bring innovation and creativity to the forefront. These feature-rich games come with various themes, stunning graphics, immersive soundscapes, and innovative ways to win. At Betwinner, you'll find video slots for every conceivable theme, from Ancient Egypt to space travel, Norse gods to mermaids. These games often include engaging features like wilds, free spins, and bonus rounds. For example, Amazing Link: Zeus offers an electrifying adventure with bonus spins and re-spins.
Progressive Slots
If you're looking to be part of something bigger, progressive slots are your go-to choice. These slots online are connected to progressive jackpot networks, where each real-money bet contributes to the ever-growing jackpot pool. When you play games like Mega Moolah, you have a chance to win life-changing sums. The Mega Moolah series alone offers jackpots starting from $1 million, making it a favorite among players seeking big wins.
Mobile Slots
Smartphones and tablets have become the preferred platforms for players worldwide, and Betwinner offers a plethora of mobile slots optimized for these devices. Whether you're using Android or iOS, our mobile casino slot games provide a premium gaming experience. The touchscreen interface makes it easy to play, ensuring that the best mobile slot games are always at your fingertips, no matter where you are.
History of Slots
Slot machines have come a long way since their introduction in the early 20th century. Initially simple with just three reels and a single payline, slots have evolved with advancing technology. In the 1970s, video slots introduced detailed graphics and more complex gameplay. Today, slots online at Betwinner take the best aspects of land-based classics and video slots, offering advanced graphics and features tailored to modern devices.
Playing Slots for Fun
Betwinner offers both real-money play and the option to play for fun. Playing for fun allows you to enjoy the action without wagering real money. Many slots online feature special scatter symbols that trigger rounds of free spins, increasing your chances of landing winning combinations. For instance, Thunderstruck II has four levels of free spins in its Great Hall of Spins, each with unique characters and rewards.
How to Play Online Slots
Getting started with Betwinner is simple:
Register an Account: Sign up for an account, a quick and private process with SSL encryption to safeguard your information.
Make a Deposit: Choose from various secure payment options to make your initial deposit.
Adjust Bet Size: Customize your bet size using the game controls.
Spin the Reels: Click the spin button to set the reels in motion.
Check Results: The software automatically checks your results to determine if you've won.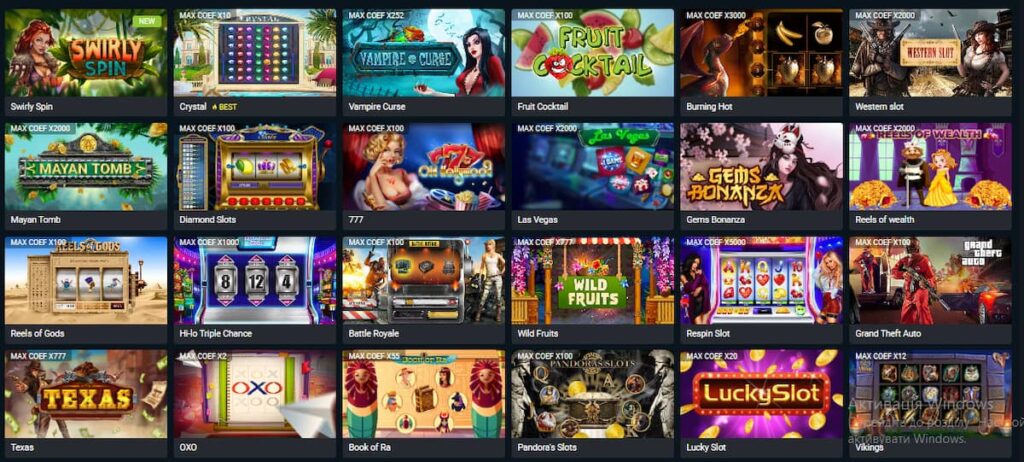 Slot Strategy
Some players may have heard about various strategies for playing online slots on websites like Betwinner. However, it's important to clarify that these strategies are largely myths because the outcomes of slot games are entirely random. No strategy can guarantee wins. Nevertheless, there are tips and strategies that can enhance your overall slot machine experience and help you play responsibly. Here's a breakdown of these strategies:
Variance
Variance is a measure of a slot game's volatility, indicating the kind of action to expect. In high variance casino slot games, payouts tend to be more substantial but less frequent. In contrast, low variance games offer more frequent but smaller payouts. Medium variance games fall in between these two extremes.
Jackpots
One common mistake some players make is chasing after jackpots with the hope of winning big. It's essential to understand that hitting a jackpot while playing online slots is largely a matter of chance. While the potential to win jackpots adds excitement to the experience, it's not a guaranteed outcome.
Free Spins and Bonus Rounds
Free spins and bonus rounds are valuable features for slot players because they provide opportunities to win without spending additional money. To maximize your chances of winning, it's a good idea to seek out online casino slots with generous free spins features and bonus rounds.
Bets
Unless you have a substantial bankroll, making maximum bets is a quick way to deplete your funds. Instead, it's advisable to stick to smaller or medium-sized bets to ensure responsible gaming. Creating a budget for both your time and money should be the foundation of your decision-making when playing online slots.
Below is a table summarizing the key strategies:
| | |
| --- | --- |
| Strategy | Description |
| Variance | Indicates the volatility of a slot game – high variance offers bigger but less frequent payouts, low variance pays out more often but in smaller amounts, while medium variance falls in between. |
| Jackpots | Chasing after jackpots is unrealistic as winning them is primarily based on random chance. However, jackpots add excitement to the gaming experience. |
| Free Spins and Bonus Rounds | These features provide opportunities to win without additional spending, so look for slots with generous bonus features. |
| Bets | Avoid making maximum bets unless you have a substantial bankroll. Stick to smaller or medium-sized bets to ensure responsible gaming. Create a budget for your time and money and adhere to it. |
Leading Slot Provider: Microgaming
Betwinner relies on Microgaming, an industry veteran, to power its online slots. Microgaming, based on the Isle of Man, has played a pivotal role in online casino development since its founding in 1993. The company has received numerous awards for its innovative features, graphics, and gameplay.
Conclusion
Betwinner Slots offers an exhilarating and diverse selection of slots online that cater to every player's taste. Whether you prefer the classic charm of 3-reel slots, the excitement of video slots, or the pursuit of life-changing jackpots, you'll find it all here. Join Betwinner today to embark on a thrilling slot adventure filled with fun, excitement, and the potential for incredible winnings. Remember to gamble responsibly and enjoy the world of Betwinner Slots to the fullest!